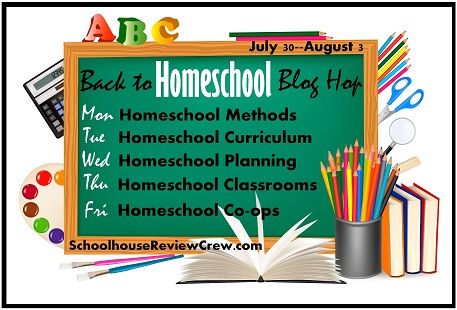 Ok, so many of you are going to think I'm a total geek when I tell you that I LOVE planning. Oh...I was born to plan! When it comes to planning I am actually pretty darn organized or close to it anyway. I am meticulous when it comes to picking curriculum, books, supplies, and so forth. Now, with that being said I'll admit that sometimes I go a little over the top. I've been known to become frozen with the analysis paralysis while trying to decide full subject matters. Take History for instance...whatever we choose for history will impact all our other subjects. I view homeschooling as a piece of a whole, not just something we do for a couple of hours a day. I freaked out over history for months before finally deciding on Sonlight. It was rough! LOL! I've also been known to buy something, look at it for several days and return it or resell it because I decided it wasn't going to be a good fit for our family. I absolutely refuse to use something that we are not going to enjoy.
Now, when it comes to planning our homeschool day I do NOT follow a schedule. I wish I could, but I found myself stressing out over being "on time" so I quickly dropped the schedule idea and now I just follow a general "sequence of events." So our typical homeschool day looks a bit like this:
7:00/8:00 Kids up & Dressed
8:30 Breakfast
9:00 Start Schoolwork
12:00 Lunch
1:00 Finish up any remaining schoolwork
1:30(ish)-4:00 Naps/Quiet Time
4:00-5:30 Free Time
5:30: Clean Up
6:00 Daddy gets home/Dinner
You may notice that "chores" are not part of our school day. Cough-cough...we are working on that. Right now laundry gets done during breaks in the morning routine and other things just happen as needed. We do have one morning a week (it fluctuates) where we have "house cleaning day" and start school a little later and sometimes a second morning where we run errands and go to the library. We only do 4 full school days per week and on Fridays (for now) we usually only do Math, Spelling and Electives keeping school to about an hour. (This will be changing in September when we join a (GULP) Co-op!!).
For me part of planning...is planning to be flexible. But--I have to, absolutely HAVE TO, be organized or I will go into crisis mode. Using Sonlight has been simple, they have a wonderful daily schedule to follow (but it's flexible, do a little or a lot...and it is NOT strict). I do use it faithfully. It keeps me on target and provides a great tracking tool for our file that shows what we have accomplished. I liked the Sonlight planning pages so much that I created my own. It looks like this:
So, tell it to me straight. Am I obsessed? ;)
Yes. The subjects are color coordinated and do match up with same-colored folders and binders. I couldn't help it.
Notice that I did end up naming our homeschool... It was past due, everytime I filled out a Book-It form I was tired of just listing "homeschool" and I wanted to have a name on my Teacher ID for all the groovy discounts I get in town! LOL.
Also notice that I tacked "classical" onto our name... I think it is the wave of the future in our homeschool. (A blog posting for Friday will explain all of this). Like I mentioned in my last posting, we are Charlotte Mason lovers and will continue to use Sonlight...but we are definitely making moves toward a Classical Education. Hence the Latin in our planner.
So, notice the planner page is NOT a schedule. Merely a sequence of events and a great way to track what lessons we did on which days. Here in Missouri we have to "do school" for 1,000 hours per year. 600 from Core Subjects (400 of which have to be in the child's home location) and 400 hours from Elective Subjects. We have to keep a portfolio of the child's work. Now, I know a lot of people who probably don't do this...but I do. Just in Case. You never know.
So, at this point maybe you are wondering how I keep the kids organized?
Workboxes my friends.
Workboxes
.
I bought these handy little organizational dealies at Mardel about 2 years ago. They are made out of a sturdy cardboard. I load up the workboxes with schoolwork the night before and this gives the girls autonomy in getting their schoolwork done. They can see, up front, all that has to be done and they have the gratification of watching their workboxes empty as they put their completed work in the "turn in box." We usually tackle hardest subjects first then let them get easier through the morning as Kayley wears out.
I didn't forget Maggie! She has her own workbox already too. For 2 years old she has already gotten into the groove of joining us at the table for part of the morning. She
loves
it!
Of course they are color coordinated. I couldn't help it. The file box on the bottom is for filing completed work. At the end of the year I just stack it up, put a big rubber band around it, label it and put it in the big box in the attic. So easy!
So now you know how I plan what we do each day, maybe you'd like to get an idea of how I plan our topics for the year? That is the easiest part! I try really hard to follow Kayley's interests. I give her choices and run with it. I do not sit down and plan out a whole years worth of material at a time. I don't think they would make an eraser large enough to help me with all the changes I would want to make when we decided to run down a rabbit trail. For example, in August in Branson the Titanic Museum offers special rates and activities for homeschoolers...so I think we will study the Titanic in August. I may plan out a few weeks and that'll be it. By September I may find something else that we want to do? or Not. Kayley has become interested in learning about Space so we will be trying out Apologia's Exploring Creation with Astronomy series... Maybe she'll like it, maybe she won't. Child-directed learning is a good thing and I try to encourage it as much as possible. Unfortunately for Kayley, some things are non-negotiable. Like Math. Spelling. Reading. Brushing Teeth. But, I am flexible in areas where we can and I think it helps make our days more fun!
Well! I think that about sums it up! Tomorrow we will be blogging about our homeschool "classrooms" or lack of! :)