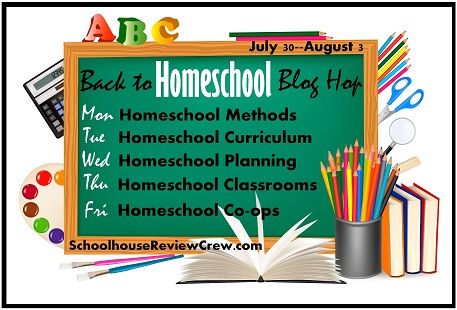 Welcome to Day 2 of the Back to Homeschool Blog Hop!
Today I get to share with you all the details about our curriculum!
Choosing curriculum is tough. Well, at least it is for a Type-A personality like me. We have tried a lot of different things (thanks in part to the TOS Crew) and I am always willing to make changes if we are using something we don't enjoy.
When I first began homeschooling 2 years ago I was so worried about doing it "right" that I chose a boxed curriculum. Kayley had been going to preschool since she was 2.5 and by the time she was 4 she was completely bored. She was ready to read, tired of learning colors and shapes. It was about this time that my heart strings were tugged toward homeschooling so I took that opportunity and at the end of preschool we jumped into homeschooling. I started Kayley in Kindergarten at the age of 4 and I don't regret it a single bit. I bought
Bob Jones University Press Kindergarten
complete with the DVDs. I was so nervous! We would sit down, watch the DVDs and do the cooresponding work text pages. It was, in all honesty, a really good choice for us. After about 6 months we ditched the DVD portion and finished up the year on our own. We loved it. It has a very easy, learn-to-read program and I intend to use it again with Maggie. In fact, I've even been looking at the K4 program they have as well.
For first grade we used
BJU again for Language Arts and Math
. We skipped the DVD portion all together and just did our own thing. For Science & Social Studies we flew by the seat of our pants and enjoyed whatever came to mind. That year we took a trip to the Butterfly Palace, Hershey, PA, Virginia and Washington D.C. We visited the Smithsonian, Discovery Center, and Zoo. Kayley participated in Zoo-school, Silver Dollar City Homeschool Days, and the D.C. Bookclub. It was fun and completely unstructured.
This year has seen things change up quite a bit. As Kayley has gotten older, I keep becoming more and more accountable to the state for the schooling we do. I'll talk about this more tomorrow in planning but each year we have to "do school" for 1000 hours. 600 from Core Subjects - 400 from Electives. All documented. I have found it easiest and natural just to keep a portfolio of completed work and a loose tracking document showing our extra-activities. Also, as Kayley has been moving into the second grade over the summer I am wanting to fill some of the "seat-of-our-pants" activities with a little more structure so we are filling a few gaps with real curriculum and living books.
Not to mention that Maggie has become very interested in what we are doing and had been anxious to get involved, so this has been my first year homeschooling 2 children. Yes, believe it, Maggie has started what I call Nursery-school. She loves it. She is thrilled to sit with us during reading time and always asks for her own school to do when we are at the table. She is whip-smart like her big sister and unless something changes I will start Maggie in PreK at 3 and Kindergarten at 4 just like Kayley.
So that leaves us with the ultimate idea behind todays topic and that is:
what curriculum are we using this year
? We are about 2 months into the new school year so I think we finally have it all figured out. So, here it goes:
Kayley, 2nd Grade
Character Development
The Learning Parent -
Character Trails
We Choose Virtues
Devotional Studies from:
Christian Hero Tales
and
Princess Stories
Scriptures
Language Arts
Phonics
-
Explode the Code Book 5 & 6
Vocabulary
-
Wordly Wise 3000 Book 2 & 3
Grammar
-
BJU English & Grammar 2
Spelling -
A Reason For Spelling Book B
Handwriting
-
BJU Handwriting 2
,
Queen Homeschool Copywork for Little Girls and Lessons in Manners Copybook
Creative Writing
-
WriteShop B
Reading
-
BJU Booklinks
&
Sonlight 2nd grade readers (moving into 3rd grade readers mid-year)
Math
Singapore Standards Primary Mathematics 2A and 2B
Math-U-See Beta
History
Sonlight Core B & C Intro to World History
Discover the Scriptures - Old Testament & New Testament
MapTrek Geography - Ancient World
Science
Sonlight Science B
Apologia Exploring Creation - Astronomy
with
Jr. Notebook
Christian Liberty Press - Nature Reader Book 1 and 2
Simply Charlotte Mason
-
Outdoor Secrets
&
Nature Companion
Burgess Bird Book for Children
,
James Herriot's Treasure for Children
,
1001 Bugs to Spot
, and whatever strikes our fancy.
Health and Fitness
AOP's Horizons Health 2
Vintage Remedies for Kids
Homeschool Family Fitness
Fine Arts/Elective Studies
Song School Latin
Abeka Art 2
Kinderbach DVD based Piano course
Reading Eggs
Home-economics,
Pearables: Lessons in Responsibility for Girls
Memory Work
Classical Acts and Facts
Articles of Faith
Now! I know it looks like a LOT but, keep in mind that we do not do all of these things at once and we make a lot of them a family affair. For example we do Singapore Math daily but Math-U-See only once or twice a week as a supplement. We will do Sonlight History and reading daily but most often we do the read alouds at bed time as a family so we do not squeeze into our homeschool day. Same with the devotional studies & Scriptures, we do them as a family at bedtime. Many of these programs are so bite-sized too that we are done with the entire subject within 10-15 minutes. Language Arts is so incremental that Kayley can have all of her L.A. subjects completed within 30 minutes. We really work well with short, short, short lessons daily. (A Charlotte Mason thing!) Science will alternate topics. I'm a little undecided how to do it still. We may finish one, then start the other or alternate. We will do nature studies on our short day - but not until it cools off!
I've also made a few changes this year. I've dropped nearly all BJU except for Grammar and Handwriting. It was a good change and cheaper too! I have also added in Health and Fitness, Lessons in Responsibility, Manners and more Character Development. (An area sorely needed to be worked on). You'll notice at the end I have added on Memory Work. This will coincide with our Co-op...I'll admit, I'm nervous! Adding Latin should be fun...it is all music based and I also downloaded the Articles of Faith songs (and several other childrens hymnbook favorites) as well and put them on a CD. Kayley listens to the CD during quiet time and right before bed. James and I laughed and wondered if we couldn't put subliminal messages in there as well like, "you love to clean bathrooms...." lololol.
Ok, so next up:
Maggie, Nursery School
Sonlight Core P3/4
Before Five in a Row
Abeka Nursery Products
Nursery Arts & Crafts
Learning Numbers with Button Bear
Letters and Sounds for 3's
Child Art for 2's
Preschool Bible Coloring Sheets
The great thing about the Abeka stuff is it is consumable -I just rip out a page and let Maggie go nuts with crayons. They are easy - you don't need a teachers guide and it is pretty self explanatory at this age...you know, starting with A and working your way through the book until you get to Z. They are inexpensive - so when Maggie uses up an entire book I could just buy another one with minimal investment. The crafts are simple and easy for little hands to do.
Maggie also uses a lot of fun goodies like file folder games, magnetic letters, counting bears, matching cards, puzzles and so on.
So, I think that is about it. That is our curriculum for 2012-2013! Thanks for stopping by! If you want to explore what my crewmates are using this year, have fun clicking through the links!