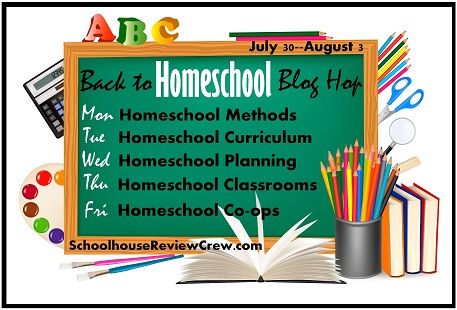 Today is already the last day the Back to Homeschool Blog Hop! I've had a lot of fun posting about our homeschool experience and I'm grateful to those that stopped by! Todays topic is Co-ops! I've been eluding to this topic in several postings this week because this is a area that is about to change for us!
Some background:
The first year we homeschooled I tried to get into 2 different co-ops in our area. Both rejected us due to the facts that we are Latter-day Saints. Citing "incompatible religious differences" in both cases they told us in polite terms that we were not welcome there. It was hurtful. I cried. It seems that many people (at least in this area) are concerned with the fact that Latter-day Saints are not Christian.
Excuse me
? For the record Latter-day Saints, (aka the Mormons) are really, and truly,
Christians
. There is a lot of misinformation floating around in the media right now and a lot of mainstream church leaders and politicians are feeding the public fear of Mitt Romney and the evil Mormons. Just for the sake of clarity, we believe in God, Jesus Christ, the Holy Ghost and in doing good works & sharing the good news. So. If that doesn't make us Christians then I am confused as to how one defines a "real" Christian? Well, either way, I digress and that is a posting for another day.
We did have one co-op offer us a spot but told me up front that we were welcome to attend as long I understood I would not be allowed to teach in any capacity. Oh, well, ok then.... I wasn't really gunning to teach anyway. In then end it was kind of a far drive and I wasn't sure how badly we needed the social interaction so we decided to just forge ahead - sans co-op.
The second year we homeschooled I said "no way" to co-ops. I was enjoying the flexibility of not having to be anywhere on a certain day at a certain time. It was also nice that I wasn't at the mercy of someone else's curriculum for a semester or more.
This year...Kayley and I had a heart-felt talk in which she expressed that she was lonely. I can see why. Her only little girl-friend in church moved away, leaving her in a class of boys. And as she is getting bigger...she wants to do girly things and play dates with the boys aren't fun anymore. I could have just as easily enrolled her in swimming lessons, music/dance, etc but in the end I decided to take a chance and try the co-op idea one more time.
What did we decide?
Well, long-story-short: Classical Conversations. We are Charlotte Mason all the way - but when it comes down to our options for co-ops in this area our choices are limited. I had been looking at the Classical Method and there are some aspects of it that I really like. Mainly that the kids turn out to be brilliant! :)
We went to an open house for CC about a month ago and were blown away. The hubby thought it looked amazing, I had been leaning toward it a bit in our homeschool anyway. We had already started doing some memory work at home working on character qualities and the Articles of Faith and I was seeing the value of memorizing scripture and other sing/song things to help Kayley remember days of the week, days in a month, and so on.
At the open house the director told the group up front: "We let anyone in regardless of religious affiliation. Part of being a good Christian is sharing the gospel. How can we do that if we don't let non-Christians into our co-op?" BAM! I instantly loved her!
We went home and prayed about it and signed up about 4 days later.
Classical Conversations:
We are pretty nervous.
Classical Conversations
requires a lot of memory work and it will be very busy. But-I think Kayley will love it. She will have a chance to meet other kids - hopefully girls - and learn a lot in the process. I hope I get to meet some other Moms and maybe even make friends. Maggie will get to go too. CC has a nursery for the littles. I will be blogging about this new adventure throughout the year so check back to see how it is going. We start mid-September!