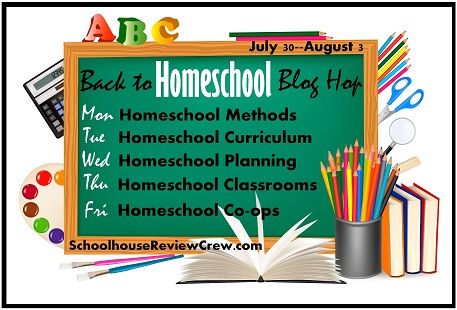 Day 4 of the Back to Homeschool Blog Hop is sharing what our "classrooms" are like. I know when I first started homeschooling I wondered what homeschooling looked like in every one else's house. Some people had everything from re-created classrooms, complete with desks in a row and chalkboard. Some people used the whole house as their classroom with science in the kitchen, reading in the living room, spelling in the kitchen, etc.
We've tried it both ways now and I'll admit that I much prefer to have a designated area set up specifically for school work... When my girls are older and can work more independently I don't see any reason that they couldn't do their school work wherever they wanted, but for now, we will stay together.
Originally, we started out with school stuff in the spare bedroom, but we didn't like it, it was too dark and lonely back there. Then we moved into the kitchen, and that worked out great but we found that we ended up packing everything up, and putting it away, to stop for lunch and then dragging it all back out again. We were also constantly shuffling things/piles around once the day was over. We couldn't add any more shelving because of the doors and windows in the kitchen. I wanted an area that we could leave out art projects to dry or spread out our math, etc. I also wanted more wall space for maps and a white board. So we took over the dining room. It wasn't being used anyway...we always eat in the kitchen unless we have company.
So, to make things interesting I thought I would give you a virtual tour of our dining room!
In the big picture you can see Mom Central on the left... Back left is Maggie's School Shelf and back right is Kayley's School Shelf. The view out our back door is awesome. I finally had room for a whiteboard, map, chorepacks, bulletin board, and calendar. Maggie has the booster seat and she is always thrilled to join us at the table.
Here is a closer look at Maggie's Shelf.
I described workboxes yesterday. As the girls get done with their work they put it in the "turn in box" and move on to what is next in their workbox. Even Maggie has this figured out now and it is so easy to keep everything together. Plus I can walk away to fix lunch and the girls can just grab what is next and turn it in when they are done. The school supply boxes are just plastic shoe boxes the girls decorated with stickers. Inside you have typical supplies: pencils, glue, crayons, etc.
Kayley's shelf has a lot more stuff.
In fact, I guess she has 2 shelves. We are at the tail end of Core A in Sonlight and about to move into Core B so the smaller shelf holds all of our living books for both A and B. Kayleys workbox system is Blue, (Maggie's was red). The file box color coordinates. I have to have several teachers guides for Kayley's school this year...although I admit this is my first year using them. They are really necessary for spelling and Sonlight.
Here is Mom Central. Of course, my desk becomes the dumping ground for everything else in this room. You can see my cubbies are overflowing with...well...I have no clue exactly what is in there right now. During school my swivel chair turns around and faces the table. During other times of the day it faces the computer and gets pushed in.
I think that is about it! If you want to know what other homeschool families use as their classroom have fun clicking through the links below! I know I will!