We have been given an opportunity to do a review of a product called
Magic Stories
from Allsaid & Dunn, LLC, publishers of The Reading Game and authors of the Wordly Wise series! We received a digital download for our review and we are please to share our thoughts with you concerning this great beginning reading program filled with fantastic moral stories.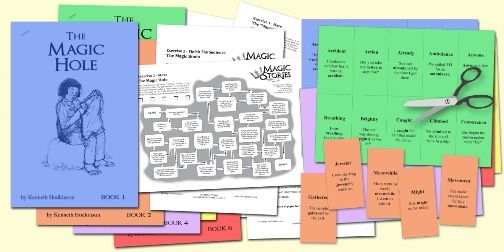 The Magic Stories is a series of 6 fun and engaging readers recommended for children in 2nd - 3rd grade. They are designed specifically for usage on iPad or a computer screen, but can also be printed. While it is set up as a follow on for the popular activity The Reading Game, it is not a necessary prerequisite for using The Magic Stories. Each story comes with its own set of 40 challenging word flash cards called the "Naughty 40" that are designed to introduce challenging words to the student that they will encounter in the story. These Naughty 40 are words that don't follow typical spelling rules or are just a difficult word that cannot always be sounded out. Six sets of worksheets, 4 pages each, also accompany each story and give your child an opportunity to engage with the reader in a variety of ways. Mazes, Finish the Sentence, Imagine, and Finish the Story teach reading comprehension, creative writing and encourage the student to complete either written or oral narratives of what was read. The worksheets are black & white and work great as coloring pages too! A word assessment sheet is also provided allowing you to keep track of the known and unknown Naughty 40.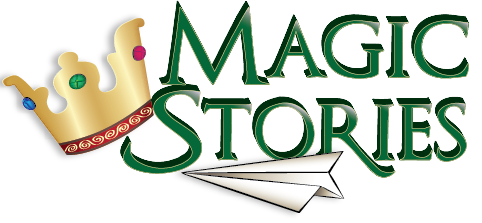 How we used Magic Stories:
Instructions for using Magic Stories is on their website in the top toolbar...
Here is how we used them in our homeschool:
Day 1. Read through the Naughty 40 and use the assessment to keep track. If we knew most of them we moved on, but if we didn't we reviewed the cards until we felt pretty confident we knew most of the words. This usually only took 1 or 2 days.
Day 2. We read the story. We reviewed any of the words from the Naughty 40 that tripped us up. We also did Exercise 1, the Maze. It is a true or false worksheet that helps the child recall the story.
Day 3. Read the story again. Complete exercise 2 - Finish the Sentence. The child is asked to fill in the sentence in their own words.
Day 4. Read the story one last time. Complete exercise 4. This is a fun Complete the Story activity where we are given the opening paragraph and then we get to finish the story! The instructions say to write the story, but we did this orally... We also completed exercise 5 - The Running Record and a repeat of the assessment to see how we did at learning the Naughty 40.
What we Thought of Magic Stories:
We thought it was a very simple and easy way to encourage learning more difficult vocabulary in reading. The stories were cute! We decided not to do it on the iPad because we are just a paper kind of family and printing them off worked really well. I printed the stories front-to-back and stapled them along the sides creating booklets...
Another thing we really liked was that the lessons are short and bite-sized! Maggie also enjoyed coloring the pictures and she learned a lot of vocabulary from her study of the Naughty 40 words. Even though it is recommended for 2nd - 3rd grade, some of it was more writing than my 2nd grader was capable of still so we did do several of the worksheets orally. I didn't feel that this tweak upset the program in any way.
It would have been very helpful to have some instructions, or a parent guide, offering suggestions on how to teach using Magic Stories. Like I mentioned earlier I had to wing it to get a feel for the best way to use the program. It was likely designed to be spread out over 5 days, but we only school 4 days a week so I combined the last 2 activities together... It was still a snap to implement and we enjoyed reading through the stories.
To learn more about Magic Stories or to make a purchase you can visit TheMagicStories.com! To keep up with the latest and greatest you can also follow them on Facebook, Twitter, Pinterest and YouTube.
Also, The Magic Stories would like to offer a coupon code to my readers! You can enjoy 25% discount when you order The Magic Stories. To receive the discount enter "raisingreaders" in the coupon box upon checkout!
Many of my fellow crew mates enjoyed reviewing The Magic Stories.
To read their reviews click the link below. Thank you for swinging by!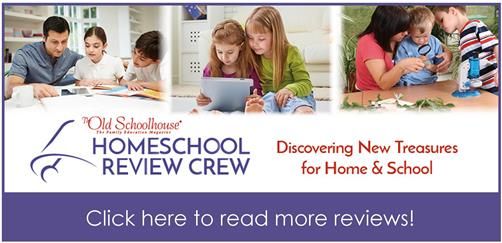 Save
Save
Save
Save
Save
Save