Reading Eggs is an online reading instruction program that is fun and engaging! Easy to learn and follow, the games, songs, colorful animated characters and built-in rewards in Reading Eggs keep kids highly motivated to move on to the next lesson...and the next...and the next! The program is intuitive and encouraging and is adaptive to your child's skill level and consistently rewards your child for progress and improvement. As your child reads books online, completes quizzes and lessons they earn "golden eggs." These golden eggs can be used to cash in on rewards like fun games in the arcade or clothing or other items for their avatar's house. Printable certificates are available to download to commemorate your child's hard work!
Both my girls took a pretest to determine where they should be placed. They both placed at 2 different levels in Reading Eggspress. No problem! Upon logging in, Reading Eggspress tracks the last location of both girls. They just need to choose the correct avatar in the family dashboard! Click the appropriate tab, then click the green start button to get going!
From your avatars home screen you can choose where you want to go. I always ask my girls to complete a lesson first before playing in the other areas. This is a simple request because my girls want to earn eggs so that they can enjoy the games and other activities!
This is Kayley's dashboard.... (you can see that she left off with a quiz!)
Upon entering "My Lessons" you are placed on the game board.
Kayley's next step is to take the quiz....
Enter the quiz and get started.
Completing the quizzes and lessons earn golden eggs!
You can return to the dashboard at anytime and visit the other areas to spend and earn more eggs...
You can also earn eggs and trading cards by reading books in the library.
You can view your trading cards, trophies and your clothing in the changing room from the main foyer of your apartment.
The Trading Card Room:
The Trophy Room:
My kids love being able to collect rewards and incentives through Reading Eggspress.
I asked Kayley what her favorite thing about the program was and she responded, "That you can read books in the library. There are over 2000 books to choose from at all different levels and genres. Right now I am reading the classic, A Christmas Carol by Charles Dickens. When I finish I will earn 800 golden eggs! (ps. that is a LOT of eggs!!!). The only thing that I didn't like was that they classified penguins as mammals on a quiz and as a flying bird on a trading card. That is not correct."
I also asked Maggie what she enjoys about Reading Eggspress and she said, "I like the library. I also like the lessons that are fun but quick and challenging. I love the arcade where you can play all sorts of games."
Some things that I like about Reading Eggspress: In the parent dashboard there is some great bonus material including downloadable worksheets, a guide to using Reading Eggs, and for the younger kids, downloadable homeschool guides for grades K-2! I really appreciate being able feel confident in my kids getting in a great reading lesson with no help needed from me. It really helps for those busy days when I don't have time to sit down for a paper-based reading lesson. Plus, it is fun. How awesome is it that my kids clamor for a chance to learn?
We have really enjoyed our tour of Reading Eggspress and I think you will too.
We have really enjoyed using Reading Eggspress and I highly recommend giving it a try!
Many of my fellow crew mates also reviewed Reading Eggs. To read more about their thoughts click the linky below. Thank you so much for swinging by!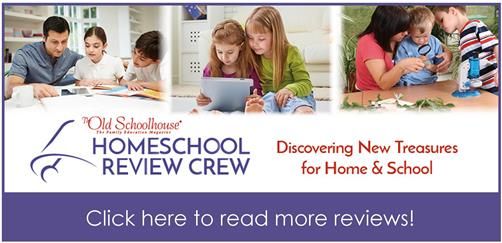 Save
Save
Save
Save
Save
Save
Save
Save