Do you enjoy audio adventures? We sure do! We were excited for an opportunity to be introduced to Brinkman Adventures when we got a chance to listen to the digital download of Brinkman Adventures Season 4! This has been our first year really getting into audio and we have really enjoyed adding them into car trips! But, not just car trips! I was surprised to find both of my girls running around with headphones and iPod listening to the Brinkmans while eating breakfast and doing chores!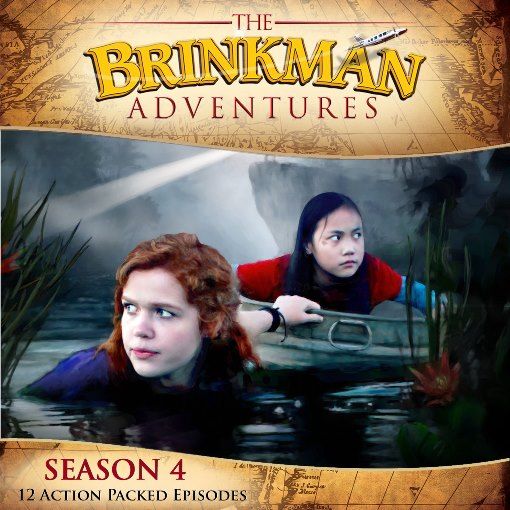 What is Brinkman Adventures All About?
The fictional Brinkman family, in their amazing audio adventures, meet tremendous people of faith, discover teachable stories, and relive faith-building missionary experiences all based on real-life, true stories! Over 5 hours of entertainment packed into 12 exciting episodes, 25 minutes each!
Here are the adventure stories you will enjoy:
43 The Mysterious Palm Feller
48 What Brings Us Together
Each episode offers distinct characters and sound effect that really bring the stories to life. You can listen to a sample here! In Season 4 of Brinkman Adventures you travel from Russian prison to Cambodian houseboats! Learn real stories about Christian heroes like Dr. Nik Ripken, Carl Ralston, and more!
What We Thought of Brinkman Adventures Season 4:
The first episode kicks off with the Brinkmans hosting a Missionary Adventure Camp. Things go from bad to worse when the dam breaks completely flooding the camp, and trapping campers until a new bridge can be built. Saving the day, Dad Jack, steps in and makes the camp a go, even in the hardest of circumstances. When storms roll in things take a turn for the EVEN WORSE when Mom, Susan, goes into labor successfully giving birth to a baby boy in the height of the storm. As you follow each subsequent episode of the Brinkmans they begin to meet many amazing Christian heroes through flashbacks and story-telling.
Kayley's favorite episode: The War of the Raccoons...
according to Kayley...
"Ian Brinkman, invented a Robot named RD that he programmed with his cell phone to do all kinds of helpful things...like lock and unlock doors! Well, there was a glitch and the family ended up getting locked out of the house... no problem right? Wrong! The robot kept messing with the door and finally their neighbor Patrick uses his knife to jam the door lock allowing them to get in. But, that was just the beginning of their problems. Well, their neighbor Patrick has been having trouble of his own with raccoons eating the fish in his Koi pond. He asks for Ian's help in setting up an automatic paintball gun set to a computer to shoot the raccoons when they try to steal the fish...It seemed like a good idea.
During this time Ian has been neglecting his chores, one of which includes changing the oil in his dads car. He does manage to get this done but he forgets to put the cap back on the oil container in the engine. Meanwhile, RD goes nuts and when Ian keeps trying to give him commands the robot just keeps saying the same thing "In a minute." This is the same thing that Ian always says while doing HIS chores. Well, the oil cap ends up causing being trouble and the engine nearly blows up while Dad was on his way to a meeting. Later, RD keeps misbehaving and ends up shooting paintballs at the police, so the police end up destroying the robot. Later Ian learned that after his robot and nearly dads car had been destroyed plus he was fined $100 from the police, he learned that he needed to obey right sway."
Maggie's favorite episode: Aisha's Fear
according to Maggie...
"It is about a girl, Aisha, who is married to a really mean guy and one time, she burned his food and he beat her so bad that she couldn't cook for a whole week! Then one day when she was going with a friend, her husband collapsed on the sidewalk. They found out he had cancer. Aisha had to take over the store for her husband. There was a Christian who was a doctor who worked across the street. Aisha's husband hated him just because he was a christian, but the Doctor helps him and before he dies Aisha's husband becomes a Christian. After he dies Aisha also becomes Christian and starts preaching."
What Mom thought of the episodes:
One thing I really appreciated about the series is, at the beginning they give you a quick synopsis of what is happening in the story...and if it has any intense scenes they recommend to the children to be sure they are listening with a parent if they are under the age of 10. Some of the stories are pretty intense and may require some explaining for the younger crowd.
This was our first time listening to Brinkman Adventures and while it would be helpful to listen to them in order it was not necessary that we listened to previous seasons in order to understand what was going on. They did a great job in the first episode introducing you to the characters and the storyline to be able to follow along without any trouble.

Many of my fellow crew mates also reviewed Brinkman Adventures. To find out their thoughts you can click the link below!
Thank you so much for Swinging By!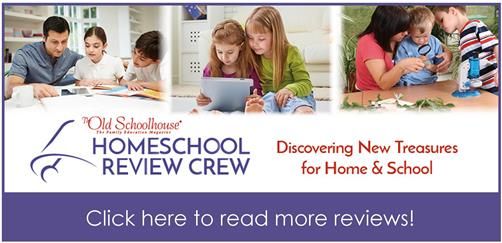 Save
Save
Save
Save