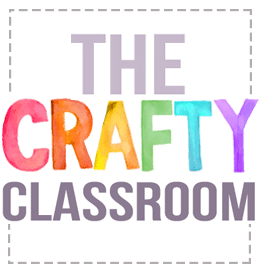 As a homeschool Mom I am always looking for helpful, yet affordable, curriculum options. The
Crafty Classroom
offers hundreds of resources, downloads, and printables that are designed to make your homeschool day a whole lot easier. Notebooking pages, geography, art, science, Bible, history, How to Read, How to Write, reading charts, homeschool planning forms and even more...from A to Z! Did I mention freebies? There are freebies! I was so surprised upon visiting the website to find just what an amazing resource The Crafty Classroom is! Literally anything you could possibly want, from complete curriculum to supplements, available for immediate download for PreK to 3rd graders. And it is all VERY affordable!
We were offered a sweet curriculum to review for grades Kindergarten - 2nd called
How to Write a Paragraph.
A 12 Week program, How to Write a Paragraph takes the a young writer step-by-step through the writing process.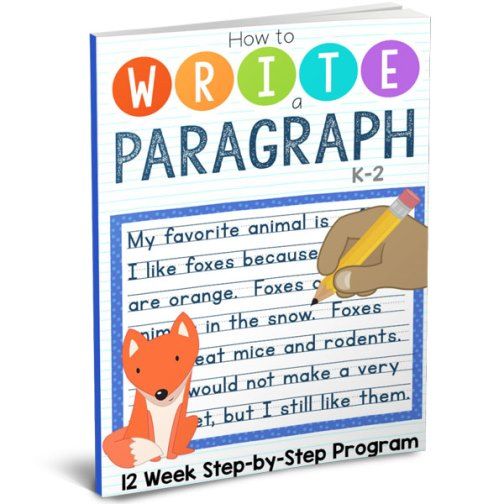 How it Works:
This program requires no set up or prep work. It is very open-and-go which is perfect for the busy homeschool mama! A simple to use 12 week program that is taught four days per week. The first few pages provide you, the teacher, with a weekly overview and the weekly goals, that helps you to know which visual aid or chart to have handy and a visual overview of each worksheet the child will be completing, as well as a suggested outline to assist you in knowing what to teach each day. An optional review lesson is found at the end.
After teaching the material the student will complete each days assignment as found behind the Weekly Outline. Each assignment is step-by-step and can be done quite independently as the student follows the provided daily checklist.
The first 4 weeks of the program focus on sentence structure and mechanics. This is designed to help the child understand how to use nouns and verbs, plus gives a verbal and visual review of starting sentences with capital letters and ending with a period. Adorable charts are available for your use during teaching time and as a reference while the student is completing the assignment.
Beginning in Week 5 your student is already writing simplified paragraphs! And not just any paragraphs, but by week 12 your child can write: descriptive, opinion, informative AND narrative paragraphs!
You can view many sample pages on the website to get a closer look at the product, view the table of contents and see several of the charts by visiting the How to Write a Paragraph page.
What We Thought of How to Write a Paragraph:
The well-planned step-by-step instructions in How to Write a Paragraph had my 7 year old writing sentences in the first week of the program. Honestly, I was shocked out how simple it was to just get my daughter to start putting words to paper. Like building blocks, each lesson just took my daughter one step further than before. But it was presented so simply, and it was just so colorful, that my daughter found it easy and fun.
The lessons are also bite-sized which is SO necessary at this age. While many K-2 kids are ready mentally to begin writing sentences and paragraphs, many are just not ready physically for the tedious and exhausting task of actually writing.
Lesson variety was a real bonus! Some activities had my daughter crossing out sentences that do not belong, sorting nouns by category, drawing lines to determine fact vs opinion, drawing and cutting & taping!
Can I just be real here and admit that I never, ever, would've thought that my daughter could understand half of the things that she completed quite capably in this early elementary instructional writing program. I was SO pleasantly surprised to see how intuitive and simple it was for my 7 year old to begin the writing process!
We have really enjoyed using this product from
The Crafty Classroom
! They have SO much to offer and I have added so many other products to my wish-list for this school year. (I couldn't wait on one and went ahead and purchased
The Periodic Table of the Elements Activity Pack
that I can't wait to try out with our science program this year!)
You can keep up with and find out about updates and special offers for
The Crafty Classroom
by signing up for their email list found at the top of their webpage.
Many of my fellow crewmates also reviewed products from The Crafty Classroom. You can find out what they thought by clicking the linky below!
Thank you so much for Swinging By!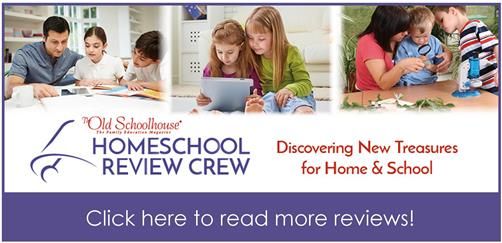 Save
Save
Save
Save
Save
Save
Save
Save
Save
Save