In todays day and age I believe it is essential that kids know how to use a computer. Kayley is becoming quite proficient, thanks to all of the online learning opportunities we've had this year through the TOS crew.
What a blessing to have a chance to review another great computer based program:
K5 Learning
!
What is K5 Learning?
K5 Learning offers reading and math enrichment for kids Kindergarten through Grade 5. Using fun and interactive characters kids practice reading & math while having a great time. Convenient and easy to use we have enjoyed our experience with K5!
A tour of K5 Learning:
After logging in you can view the Dashboard: Here Kayley can choose Reading & Math, Math Facts or Spelling. Spelling - those words would have been assigned by me in the dashboard...Math Facts offers drill and practice of addition, subtraction, multiplication or division. Reading & Math takes you to the daily lessons.
After choosing Reading & Math Kayley can choose from Reading or Math Lessons or Reading or Math Assignments. The assignments are assigned by me in the parent dashboard.
The lessons are fun and interactive!
Kayley could move throughout the lessons easily with little to no help from me.
One thing I really liked about K5:
In the parent dashboard I can also generate reports, create spelling lists, print out worksheets, visit the help center, change my daughters levels and so much more. K5 will also give your child a
free online assessment
to better place them in the right lessons. Be forewarned, the assessments are LONG but extremely nice to have. I downloaded mine and saved them in Kayley's file. It was interesting see how she measured up to her grade range.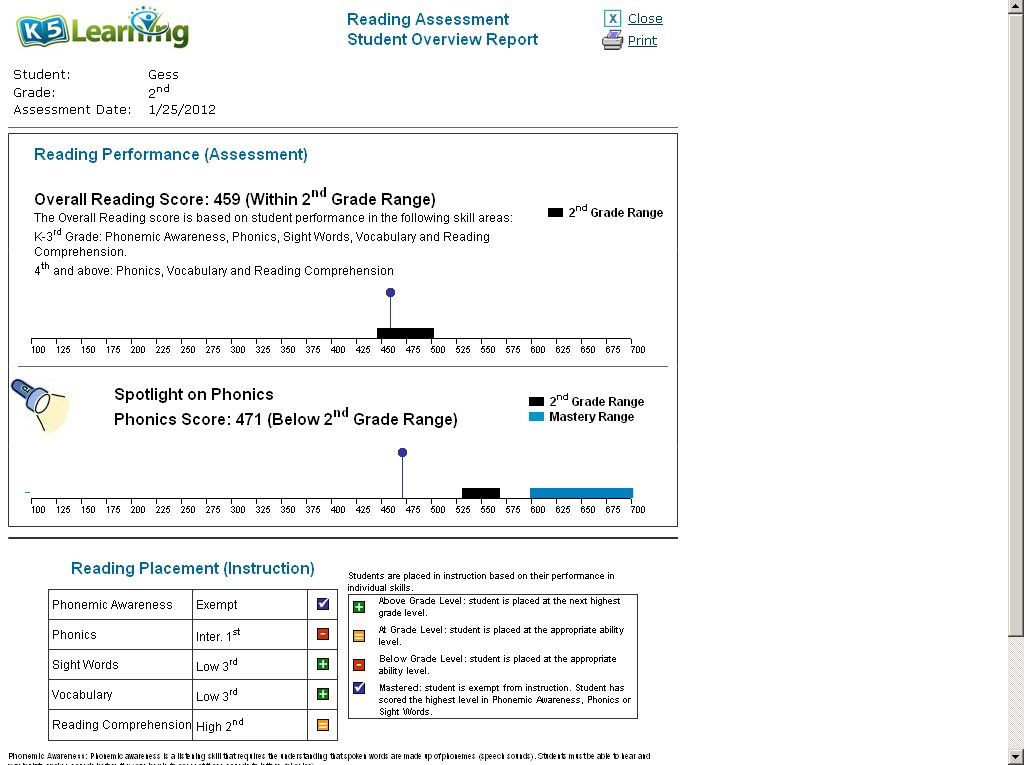 How much does it cost?
25$ dollars per month for your first child, additional children are only $15. You can also pay for an annual subscription at $199 for your first child, $129 for each additional child.
You can download a sample lesson
HERE
.
You can also enjoy a free 14-day trial or sign up to purchase
HERE
.
Want to learn more? Watch the K5 Learning video
HERE
.
K5 is pretty darn fun! Want to see what my fellow crewmates thought about K5? click
HERE
.
Disclaimer:
I received K5 Learning in exchange for an honest review.
All opinions expressed herein are my own.