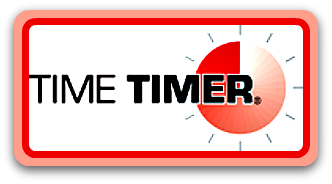 Thanks to
The Old Schoolhouse Crew
and
Time Timer
, my life just got a little bit easier! Keeping Kayley (and myself) on track, on schedule and on time has always been a challenge. We have used many traditional timers in the past for things like "time to get out of the bathtub" or "you can play on the computer for 30 minutes." They have been effective but confusing for Kayley. It is challenging on a traditional stove timer, microwave timer or egg timer to tell exactly
how much time is left
?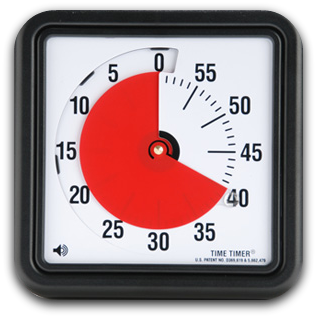 But! Check out this cool product from Time Timer!
This snazzy countdown-timer (we reviewed the 3") works like a traditional timer with one really cool benefit. The amount of time left...is in red! So, as the time winds down, the pre-telling-time child can see exactly how much time is left... Time Timer might be just what your family needs to help your children be better stewards of their time!
Watch this
video
to learn more about Time Timer!
How much does it cost?
Time Timer is perfect for ALL ages and comes in three sizes:
The 3" Timer retails for $30.00.
The 8" Timer retails for $35.00.
The 12" Timer retails for $40.00.
Time Timer also sells time-countdown
watches
,
puzzles
and an
iPad app
!
To make a purchase, click
HERE
.
What we like about Time Timer:
Kayley thinks that this is the best timer since sliced bread. She wants to use if for everything!
Here are some cool things we have used it for (so far):
-Bathtub timer
-Computer time
-Quiet Time
-Dinner (couldn't find my kitchen timer)
-Game playing
-Time Out! (aaaahhh!!! It works SOOOO good for time out!!)
It is small and has a nice protective shield that protects the face of the timer.
The red countdown is easy to read and follow...especially for the young learner.
What we didn't like about Time Timer:
It doesn't beep loud enough...and it only beeps once...so hopefully you didn't doze off and miss the beep... :)
To learn more about Time Timer or to make a purchase, click
HERE
.
To see what my crewmates thought of Time Timer, click
HERE
.

Disclaimer:
I received Time Timer free of charge in exchange for an honest review.
All the opinions expressed herein are my own.