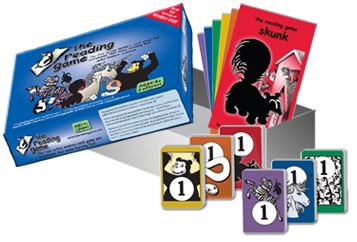 Thanks to the
TOS Crew
and
The Reading Game
, learning sight words just got a little easier! The Reading Game is a fast action card game that works similar to Memory. The Reading Game was created by "
Wordly Wise
" author
Kenneth Hodkinson
and includes teachers cards, 6 game decks and 6 storybooks that work together to increase your child's knowledge of sightwords! Each set of games and storybook introduces 30 new words. By the end of the series of games your child will have solid knowledge of 180 words. Learning sightwords has never been more fun or easy! This puts a new spin on traditional flashcards!
From the website, "Frequent exposure through play hard-wires these words into long-term memory...by transforming rote learning into a fast paced game where there is a winner every few seconds, learning to read becomes fun."
To see a video or read more about how The Reading Game works, click
HERE
.
What we liked about The Reading Game:
-Moves fast with a winner every couple of minutes
-Learning sightwords is fun
-The Reading Game is a new spin on "flashcards"
-As the child makes a match, they get to "take the cards" - which is rewarding
-Once your child knows the sight words, they can become a tutor! (I think Kayley will really get a kick out of this!)
-We have added this as a regular rotation into our Language Arts program
What we didn't like about The Reading Game:
-With only 2 players, somebody had to sit out a turn during game-night
How to purchase The Reading Game:
The Reading Game retails for $24.95. You can save 15% on orders of 8 or more! This would make a great Christmas gift!
To purchase, click
HERE
.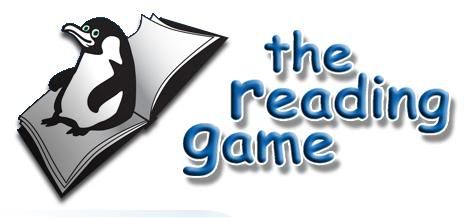 To find out what my crewmates thought of The Reading Game click
HERE
.

Disclaimer:
I received The Reading Game free of charge in exchange for an honest review.
All the opinions expressed herein are my own.